Post-consumer Recycling
The yoga industry and its consumers are co-responsible for the generation of solid waste in general, and plastic waste in particular. Even though there is hardly any data to quantify the exact yoga-related waste worldwide, one thing seems beyond doubt: With an estimated 300 million yoga practitioners, millions of mats and props are disposed of each year. They are usually burned in an incinerator, landfilled or, at worst, dumped illegally.
Recycle your yoga mat
The ContinuOM Collective recycles old yoga mats from other brands/manufacturers. Currently ContinuOM has set up operational recycling for PVC mats, rubber mats and TPE mats.
Recycle your Yoga Mat
Recycle your yoga props
Help us recycle yoga props either through ContinuOM Collective or your municipal textile containers.
Recycle your Yoga Prop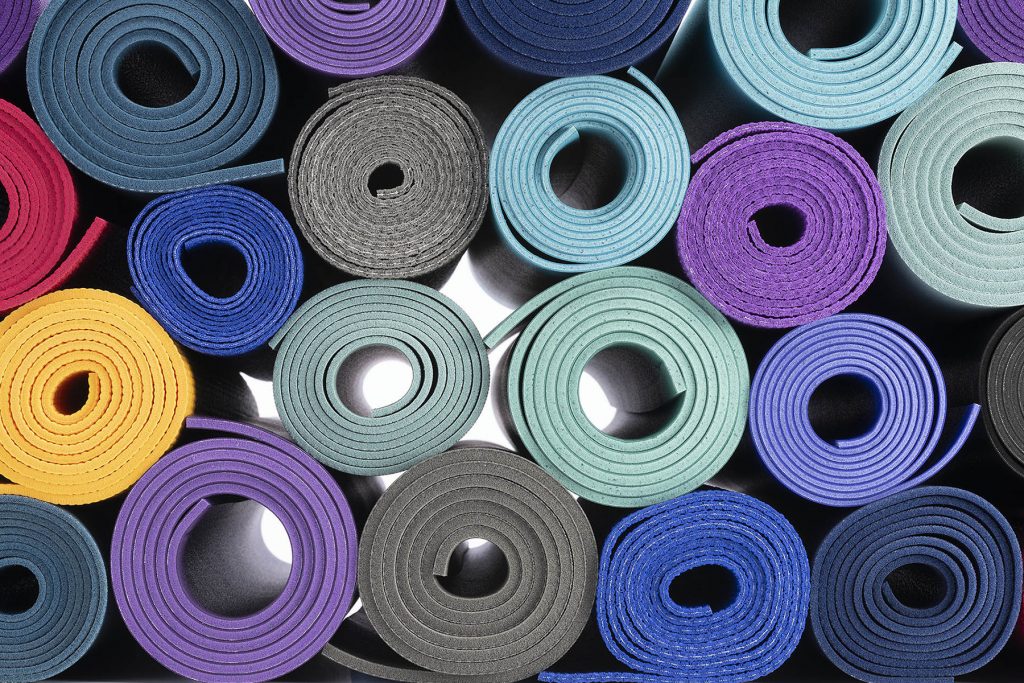 We cannot continue using the current take-make-waste extractive industrial model, we have to shift towards a circular economy. According to the Ellen MacArthur Foundation, a circular economy is based on the principles of designing out waste and pollution, keeping products and materials in use, and regenerating natural systems.
Kurma aims to reduce the vast environmental impact of yoga worldwide. With every Kurma product, we design out waste and keep the materials in use thanks to industrial recycling. That's why all Kurma products are 100% recyclable.