Belts & Straps
No matter your level of experience, a yoga strap (or belt) can be useful for your practice. These wonderful yoga props will aid you in reaching difficult poses, and over time will help you increase your flexibility and alignment.
Recycle your yoga strap
Kurma is committed to reducing the huge environmental impact of the yoga industry. Industrial recycling allows us to reuse materials and give products a second life. All Kurma yoga belts can be recycled through the Second Flow initiative of the ContinuOM Collective.
Help us recycle yoga leathers through ContinuOM Collective:
Recycle here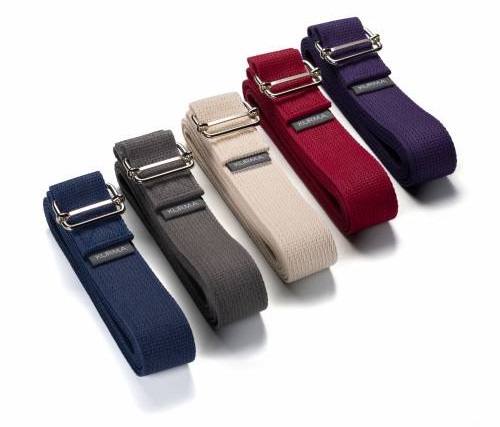 How to use a yoga strap?
Not every yoga exercise is feasible for everyone. To make the poses more accessible, you can use a yoga strap. The strap acts as an extension of your limbs, making it easier to get into the pose. The yoga strap can be adjusted to the desired length so that you can decide how much support you want.
When to use a yoga strap?
A yoga strap is suitable for both the beginning and the advanced yogi. A yoga strap supports beginners in difficult postures so you don't overload the muscles and joints. For the experienced yogi can a yoga strap as a means for more depth.
Benefits of a Kurma yoga strap
When choosing a yoga strap, it is important to consider the width and material of the strap. Thin straps made of synthetic materials can cut into the skin and feel uncomfortable. Kurma yoga straps are 4 cm thick and made of cotton. Therefore, the strap lies well on the skin and is comfortable to use.
Choose a yoga strap from Kurma!
At Kurma we find it important to contribute to a better world. That's why our products are 100% recyclable, durable and free of toxic substances that are harmful to humans and nature. The yoga straps are made of reinforced cotton, a pleasant material that does not cut into the skin. A durable product of good quality! Order your Kurma yoga strap today and it will be shipped within a day! With an expenditure of 65, – the products are shipped for free.