Design & Manufacturing
Every part of our process – from the first design ideas to sales – is as sustainable as possible. We believe that we all need to work together to ensure a good future for our children and grandchildren.
Some of our sustainable ideas include:
Form follows function. Every Kurma product fills a need which inspired its design and makes our products superior.
Multifunctional products are the way forward.
High-quality products show our respect for our customers.
Every product decision we make has to go through a sustainability check, we will only manufacture a product if our standards are met.
Increased durability is better for the environment: less manufacturing means less consumption of material and energy, less waste and more time for other things that we find important or enjoyable.
Our cut & sew products are designed to be repairable to prolong their lifespan.
We encourage second life application and industrial recycling.
Read more
When I'm working on a problem, I never think about beauty. I think only how to solve the problem.
But when I have finished, if the solution is not beautiful, I know it is wrong.
– Richard Buckminster Fuller, American architect, designer, inventor and futurist (1895-1983).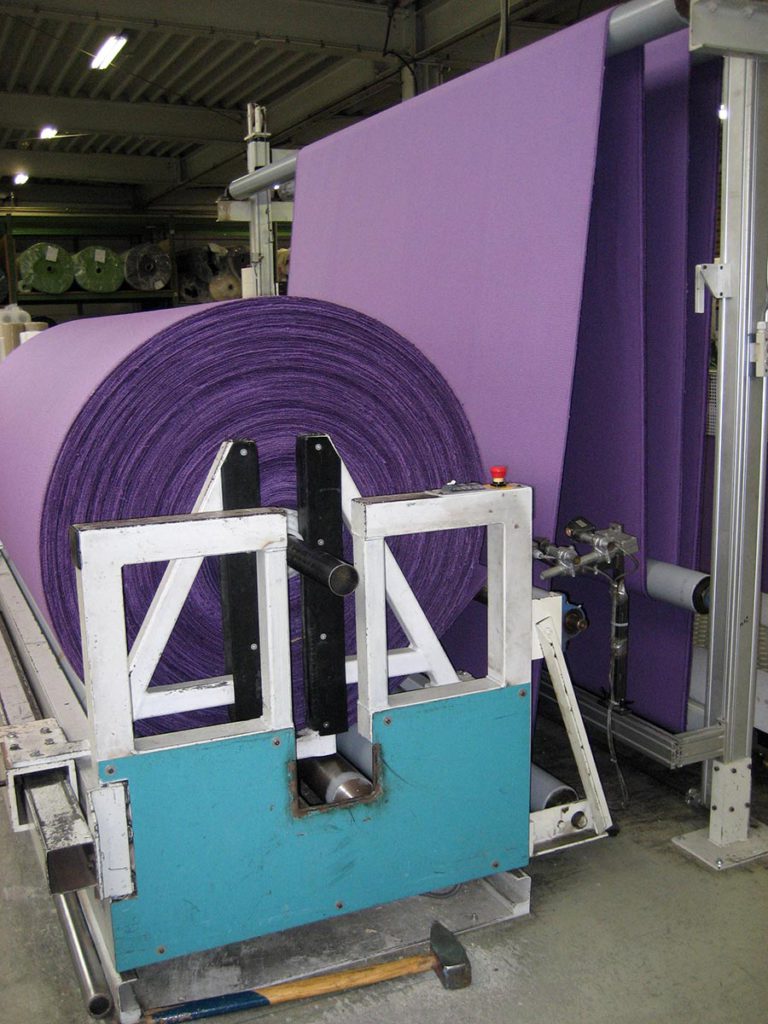 OUR MANUFACTURING PHILOSOPHY
We pride ourselves on offering the best mats and props at a fair price, all produced in fair conditions using non-toxic components. We have honoured this commitment since 1988, and we will continue to do this in the future.
For example, our German-produced CORE Series yoga mats are made from medical-grade PVC compounds in a zero-waste, zero-emissions process according to STANDARD 100 by OEKO-TEX®. Tested for more than 300 harmful substances, all of our PVC yoga mats are free from phthalates, AZO, DOP and latex.
Read more
All our products are manufactured in the EU. As a conscientious company, the idea of shifting production to low-wage countries for the sake of profit will never be an option for us.
OUR GECO SERIES SUSTAINABLE PRODUCTION PROCESS
Post-consumer collection of mats (A), post-production collection of scraps (B)
Grinding mats and scraps into small flakes
Blending flakes with liquid latex, production of core foam layer
Application of outer rubber layers to core foam layer
Packaging of finished product
Logistics and sales
Up to 40% of the core foam layer in a GECO or GECO Lite mat is made from recycled rubber flakes. The GECO and GECO Lite mats are fully recyclable. At the end of the mat's life cycle, we will reuse your old mat in the production of new core foam layers. Since we launched the GECO Series in 2020, 2.300 rubber mats have been recycled.