Blankets
Extremely versatile, our classic yoga blankets can be used for warmth or folded into various sizes and shapes for specific support during your practice.
Made from 100% soft cotton, with approximate 80% recycled yarn.
Recycle your yoga blanket
Kurma is committed to reducing the huge environmental impact of the yoga industry. Therefore, we give yoga blankets and other products a second life with industrial recycling. All Kurma yoga blankets can be recycled through the Second Flow initiative of the ContinuOM Collective.
Help us also recycle bolsters and meditation cushions through ContinuOM Collective:
Recycle here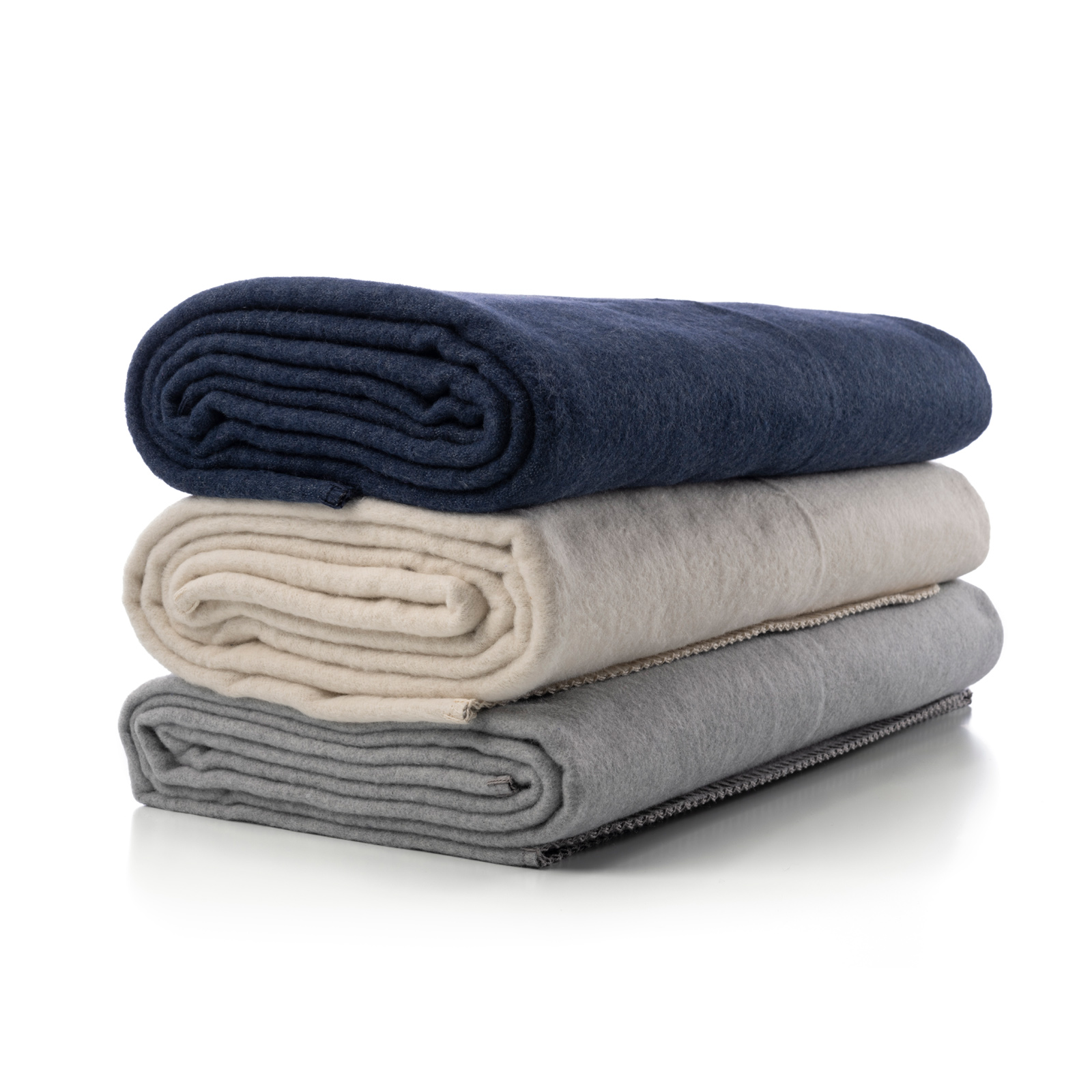 How to use a yoga blanket?
A yoga blanket is a versatile accessory. There are many ways it can make your yoga practice more comfortable.
Extra warmth
First of all, the item provides extra warmth during the relaxation exercises after a yoga practice. It is important that your body does not cool down too quickly after a heavy yoga session.
Extra support
In addition, a yoga blanket for extra support when rolled or folded. For example, place the blanket under your head, knees or back for certain exercises to create an extra soft surface. This is especially good if you suffer from sensitive muscles and joints. It gives you more comfort and helps you relax during the exercises.
Benefits of a Kurma yoga blanket
Kurma yoga blankets are made of soft cotton with 80% recycled yarn. The blanket is certified to STANDARD 100 by OEKO-TEX ®. In addition, the product is 100% recyclable and has a low carbon footprint. A sustainable product by excellence!
Choose a Kurma yoga blanket
Our mission at Kurma is to develop and manufacture yoga products that are
Are 100% recyclable,
are free from harmful substances and
have a low C02 footprint.
Kurma yoga blankets are made of soft cotton with 80% recycled yarn. The blanket is of good quality and very durable. Order your sustainable yoga blanket today! It will be shipped within one day. With an expenditure of 65, – the products will be delivered for free.