Toxicity
Our yoga mats and our woven goods are certified according to Standard 100 by OEKO-TEX®.
This is more important than you might think. 
Would you buy a yoga mat that is bad for your health or for the environment?
Most likely your answer to this question is a definite "no" – and still there is a chance that you actually might have bought one.
Health and environmentalism are implicit in the philosophy of yoga. For this reason, there has always been a certain degree of genuine eco-awareness in the yoga industry. What is relatively new, though, is the industry's tendency to market each and every product with a bombardment of health-related or environmental promises. You will hardly find a yoga mat these days that is not at least "eco-friendly".
The problem with these promises is that there often is no sheriff in town to set standards or regulations, basically leaving "eco-friendliness" a self-defining term. Without scientifically sound data provided to back these promises up, how can you be sure that every yoga mat in the market is in fact as harmless as it sounds?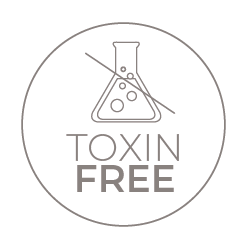 Standard 100 by OEKO-TEX®
For more than 25 years, the International Association for Research and Testing in the Field of Textile and Leather Ecology has been the sheriff at Kurma. Since 2012, our German-made CORE Series PVC mats have been certified according to the association's Standard 100 by OEKO-TEX®, Product class I (articles for babies and toddlers). During the development of our GECO Series rubber mats in 2020 we made sure that these new mats also met Standard 100 by OEKO-TEX®, Product class I certification.
The Standard 100 by OEKO-TEX® list of criteria contains around 100 annually updated test parameters for harmful substances, including AZO, DOP, phthalates, Bisphenol-A (BPA), lead and dioxins (see full list here)
We are well aware of the fact that products underlying strict certification procedures come with a certain price tag not everybody is comfortable with. At the same time, we are convinced that this is the only way to guarantee the absolute safety of our mats and woven goods both during usage and at the end of their life cycle.