Yoga mat 200cm
Are you looking for an extra-long yoga mat? A 200 cm yoga mat is a perfect choice if you are a bit taller than average or if you want more space on the mat.
Within KURMA's range, you will find several yoga mats with a length of 200 cm. These mats each have different properties. This also gives you a choice of mats of different materials, thicknesses and colours within this group of products. In addition, all mats are 100% recyclable and free of toxic substances.
Check out KURMA's yoga mats and order online. Your yoga mat will then be shipped within 1 day.
Showing 1–15 of 24 results
Recycle your yoga mat
We like to do our bit for a better climate. Therefore, all our products are 100% recyclable. All KURMA yoga mats can be recycled through ContinuOM Collective's Second Flow initiative.
Recycle here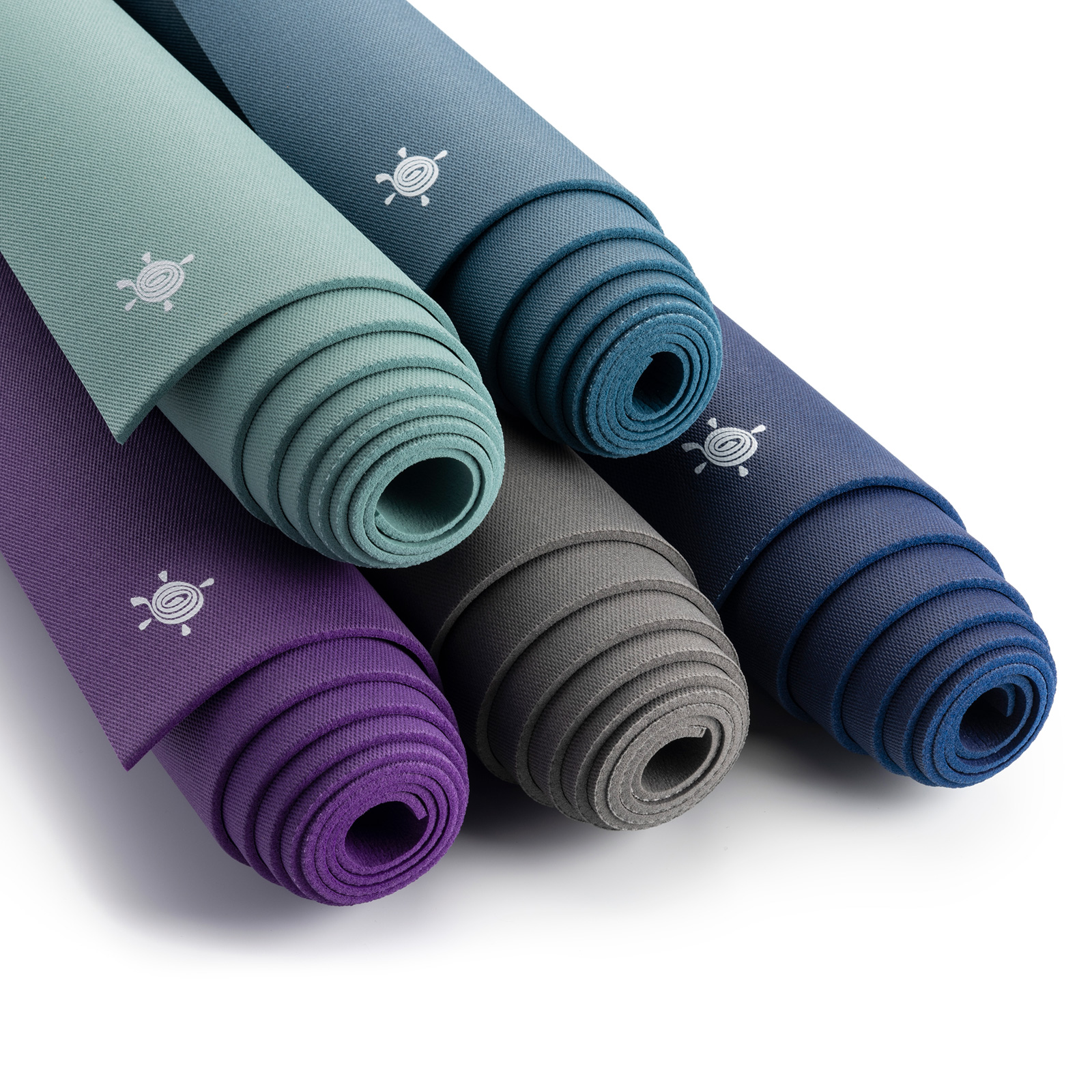 Yoga mats of 200 cm
The average yoga mat has a length of about 185 cm. For taller yogis and yoginis, this size is not suitable. Especially if you do a lot of lying exercises, it is important that the mat is long enough so that your feet or head do not touch the ground. After all, in yoga it is important that you feel comfortable and do not experience any discomfort.
Within our range, you will find several models of yoga mats with a length of 200 cm such as the:
KURMA CORE
KURMA CORE Lite
KURMA GECO
KURMA GECO Lite
The mats have a large surface area so you have enough room to perform the exercises.
When should I choose a 200 cm yoga mat?
We recommend you choose a mat that is slightly larger in length (around 5-10 cm) than you are. This will give you enough space to perform the asanas. If you are taller than average, the 200 cm yoga mat is a perfect choice. Of course, you can also choose a long yoga mat if you simply like having more space on the mat.
Yoga mat 200 cm from KURMA
Want a 200 cm yoga mat that is 100% durable? Then choose a mat from KURMA yoga. The mats are made of natural materials and are free of harmful substances. The perfect choice for every yogi!
Free of toxins
100% recyclable
Sustainably produced
Browse the range and find your ideal yoga mat!