Beautiful yoga mat
Looking for a beautiful yoga mat with a sleek design? Then choose a mat from KURMA yoga! KURMA's yoga mats are available in several beautiful colour versions.
Besides being beautiful, KURMA yoga mats are also very eco-friendly. All products are 100% recyclable, free of harmful substances and sustainably produced. Take a look at our range and find your perfect mat! We will ship your order within 1 day!
Showing 1–15 of 22 results
Recycle your yoga mat
Kurma aims to reduce the huge environmental impact of the yoga industry. Through industrial recycling, we give products a second life. All yoga mats and accessories can therefore be recycled through the Second Flow-initiative of ContinuOM Collective.
Recycle here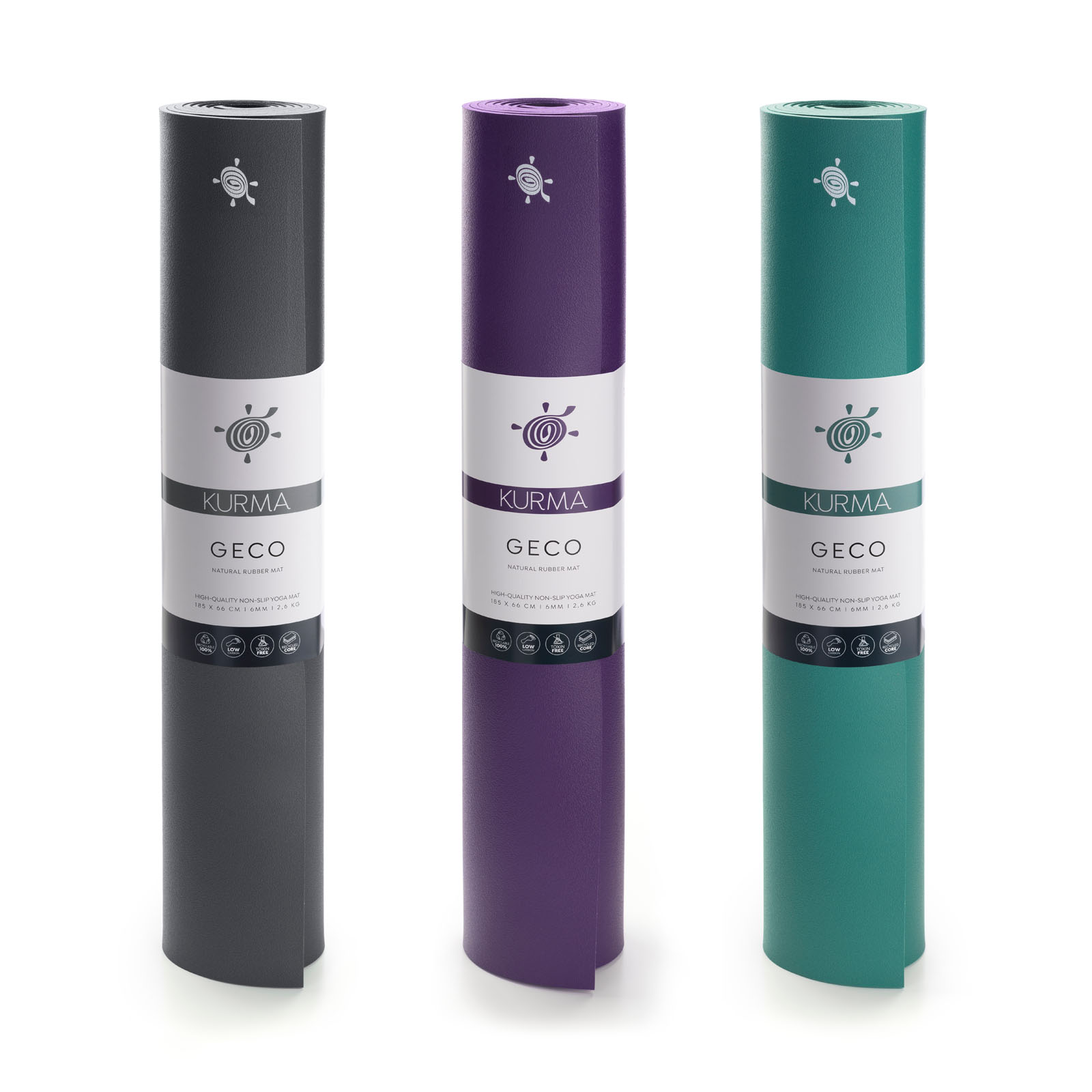 Beautiful yoga mats from KURMA
In KURMA's range, you will find several beautiful yoga mats that are sure to please. Here is a selection from our range:
KURMA CORE yoga mat
The KURMA CORE is a yoga mat made of durable PVC. The mat is very strong, hard-wearing and easily lasts for years. The mat also has optimal cushioning. This gives extra support to muscles and joints and you experience more comfort during your yoga session.
KURMA GECO yoga mat
The KURMA GECO is known for its optimal dry- and wet-grip. The rubber yoga mat is good at absorbing moisture, allowing you to maintain grip even in sweaty conditions. In addition, the mat can be used on both sides. By alternately using both sides of the mat, you significantly extend its life span.
KURMA Spezial
KURMA Spezial is a sturdy yet lightweight mat with a good grip. A very popular mat among many Iyengar yogis. The mat can be folded or rolled up so you can easily take it with you to the yoga school, studio or the park.
Beautiful yoga mats shipped within 1 day
Within KURMA's range, you will only find beautiful yoga mats with a durable character. The mats are
Sustainably produced
Free of harmful substances
100% recyclable.
All mats are therefore certified according to OEKO-TEX® Standard 100. Order your perfect yoga mat at KURMA. We will ship your order within 1 day!