Size yoga mat
Your yoga mat should suit your preferences and needs. Therefore, you will find yoga mats with different properties and sizes within the KURMA range. We therefore offer the right yoga mat for every yogi. In addition, all mats are 100% recyclable, toxin-free and sustainably produced.
View the range and order online!
Showing 1–15 of 28 results
Sustainable yoga mats
Kurma is committed to reducing the burdensome impact of the yoga industry. In the production of each of our products, we keep the materials in use thanks to industrial recycling. All Kurma mats can therefore be recycled through ContinuOM Collective's Second Flow Initiative.
Recycle here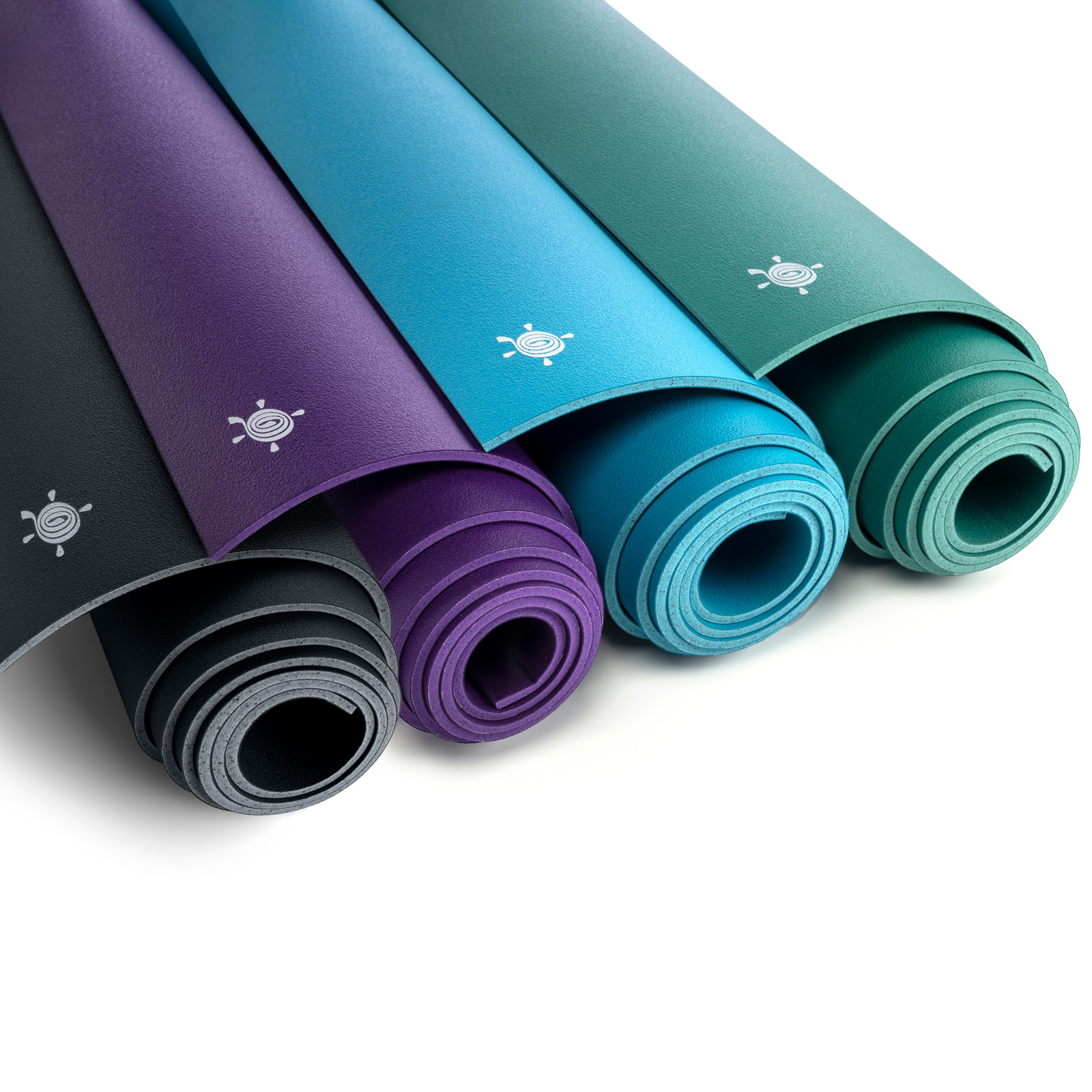 Size of yoga mat
Within KURMA Yoga's collection, you will find yoga mats in different sizes. But how do you know which size is right for you? We would like to give you some more information about this:
Yoga mat length
Which length is suitable for you depends on your height. We recommend you choose a mat that is slightly longer than yourself. If you are 175 cm tall, a 185 cm mat is perfect. Are you 185 cm or taller? Then we recommend choosing a 2-metre yoga mat. Then you'll have all the space you need and won't hit the hard ground.
Yoga mat width
The right width depends on your build and preference. Are you a bit wider? Then choose a mat at least 80 cm wide, for example the CORE Black 200 x 80 cm. If you want more room to move around on the mat, this mat is also very suitable. Keep in mind that the wide yoga mats are less compact. This makes them less suitable to take with you.
Yoga mat thickness
The thickness of the yoga mat largely determines the level of comfort and stability. Thick mats offer more cushioning and give more support to muscles and joints. The thicker mats (6 mm+) are suitable for the calmer yoga forms such as Yin Yoga and Hatha yoga. For more dynamic yoga styles, we recommend a thinner mat (2.9 – 4.5 mm). This is because these mats offer more stability.
Yoga mats in different sizes from KURMA
Within the KURMA collection, you will find different yoga mat series. Within these series, you can choose between different sizes. You are guaranteed to find a mat that fits you 100%.
Check out the range and order your mat today. We will ship it within one day. With an order amount of 65,- the yoga mat is delivered for free.