Long yoga mat
Long yoga mats are a godsend for men and women who are a bit taller than average. A long yoga mat offers a lot of extra space so that the entire body is supported by the mat, even when practicing lying down.
Within KURMA's range, you will find several long yoga mats. The mats are all 100% recyclable and free of harmful substances.
Recycle your long yoga mat
Kurma aims to reduce the huge environmental impact of the yoga industry. Through industrial recycling, we give products a second life. All yoga mats and accessories can therefore be recycled through the ContinuOM Collective.
Recycle your old yoga mat through ContinuOM Collective:
Recycle here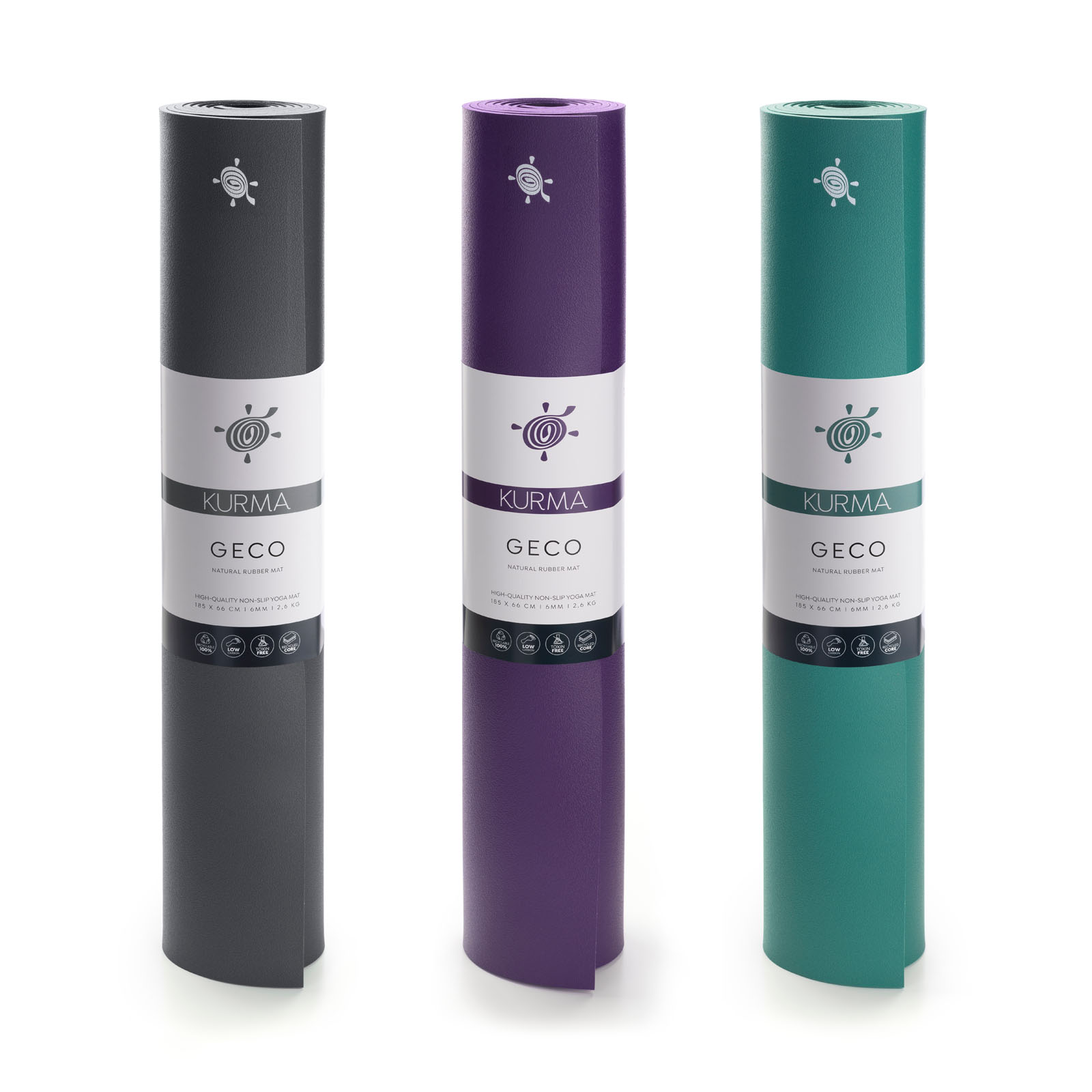 What is a long yoga mat?
A standard yoga mat has a length of 180 to 185 cm. If you are a bit taller yourself, this is not the appropriate size. Especially for exercises like savasana (lying pose), you need the space to lie comfortably without touching the ground. After all, the yoga mat should contribute to a comfortable and enjoyable yoga session.
Within KURMA's range, you will find several long yoga mats with a length of 2 metres. On this mat, you have enough room to move and your whole body is supported during lying exercises.
Is a long yoga mat suitable for me?
You may wonder which length is suitable for you. We recommend that the mat is at least 5 cm longer than your own height. This will ensure that you have enough space to perform the asanas without touching the hard surface.
You can also use a long yoga mat if you would like some extra space. However, note that a long yoga mat is less compact. This makes the yoga mat less suitable for travelling.
Long yoga mats from KURMA
We at KURMA find it important not to burden the environment when producing yoga mats. Therefore, within our range, you will only find yoga mats that are
Are free of toxins
Are 100% recyclable
Are made of sustainable materials
Take a look at our range and find a long yoga mat that suits you!