Yoga cushion half moon
Do you want a yoga cushion that offers extra leg room and good pelvic support? A half-moon-shaped yoga cushion helps you adopt an upright posture and gives support to your hips, back and pelvis.
KURMA's half-moon yoga cushions mold to your body and make you experience more comfort during meditation. The cushions are 100% recyclable, toxin-free and sustainably produced. A truly sustainable product! Check out the range and order your half-moon yoga cushion at KURMA Yoga. Then we will ship it within 1 day.
Recycle your yoga cushion
Within the yoga industry, Kurma is actively working to make the production process of yoga items more sustainable. All Kurma items can be recycled through ContinuOM Collective's Second Flow initiative. Help us recycle yoga and meditation cushions through ContinuOM Collective:
Recycle here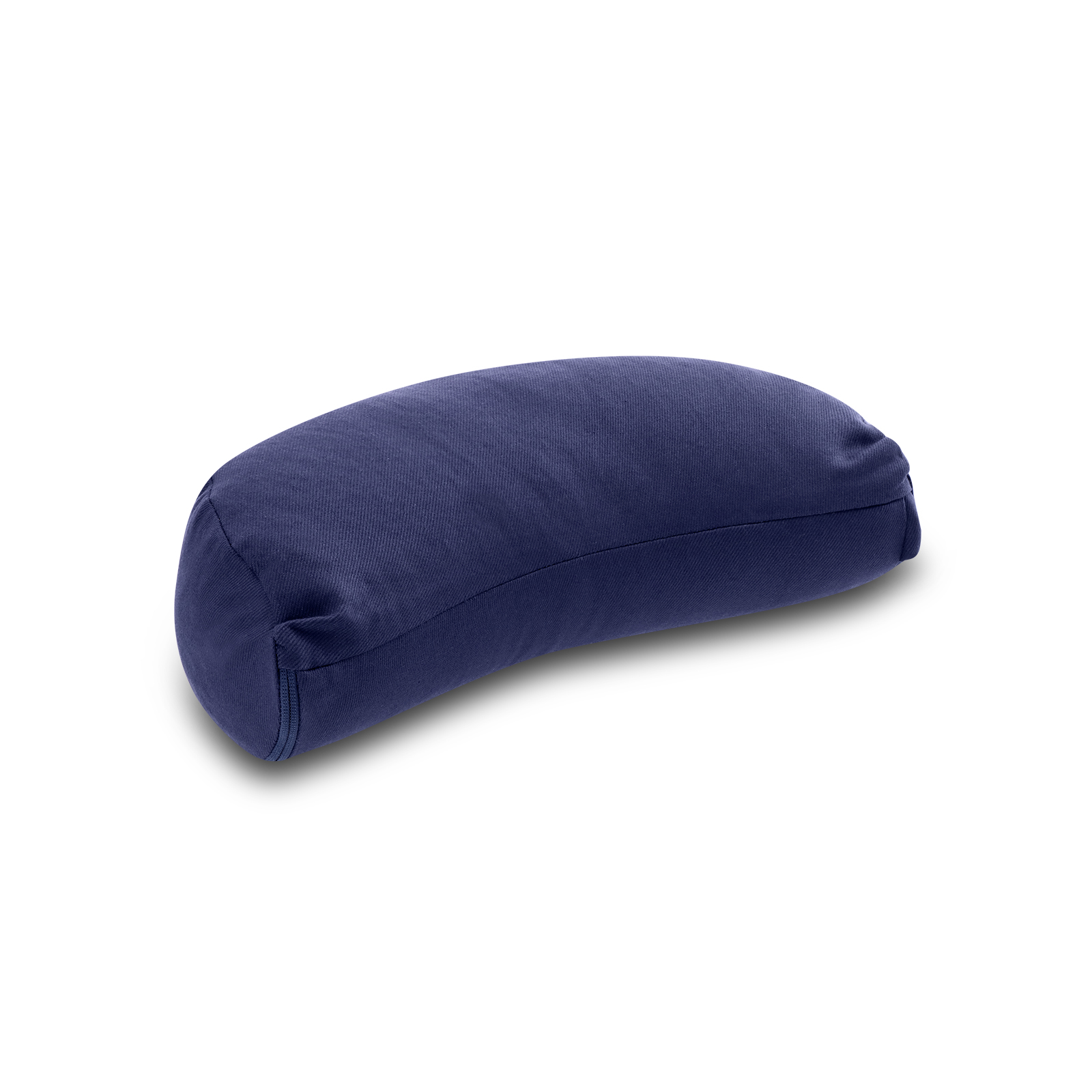 Benefits of a yoga half-moon cushion
A half-moon-shaped yoga cushion offers many benefits. The special shape creates extra leg room and ensures that your thighs, hips and back are well supported while meditating. With a half-moon cushion, you sit lower to the ground than with a round meditation cushion. As a result, your muscles are challenged more. The cushion is therefore perfect when you are looking for a bit more of a challenge.
Does a half-moon yoga cushion suit me?
A half-moon yoga cushion is suitable for people who are flexible or have more experience with meditating. This is because the cushion offers light support. Beginners should opt for a round meditation cushion. It offers just a little more support to muscles and joints.
Yoga cushion half moon from KURMA
At KURMA, we find it important to minimise environmental impact in the production of our products. Therefore, you will only find products in our range that are produced in a sustainable way and do not contain any materials that are harmful to people and nature. In addition, all articles are
100% recyclable
Free of toxins
Sustainably produced
Check out the range and order your natural yoga pillow at KURMA. Then it will be shipped within 1 day.